Edelweisshof holiday apartments
your Alpine bolthole in sunny South Tyrol
Welcome to Edelweisshof. If you are looking for a cosy holiday apartment in South Tyrol, look no further! Edelweisshof is an authentic Alpine farmhouse in the chocolate-box village of Gudon/Gufidaun in the Eisacktal valley – one of South Tyrol's sunniest holiday areas.
Complete with its own herb and vegetable garden, farm shop and playground, Edelweisshof is the perfect escape for everyone from families to nature lovers and solo travellers seeking peace and quiet.
We love to interact with our guests, so feel free to come and find us around the farm whenever you need to. Heidi is always on hand, be it for a friendly chat or a useful tip. Besides being a farmer, George also runs a bus company and will be delighted to give you a lift to the local attractions on request.
Rebuilt in 2019
Apartments in Gudon
Built from local recycled wood in 2019, our apartments are lovingly furnished and named after the four members of our family. Whether you choose the Georg, Tony, Heidi or Ferdi apartment, you will get that cosy home-from-home feeling you need for a truly regenerating break.
Ten reasons to spend a holiday
at Edelweisshof
There's many a good reason to choose our apartments in Gudon for your holiday accommodation… Here are the top ten:
reason 1
The four apartments have been rebuilt from scratch in 2019 and are equipped with all the creature comforts you need for a perfect holiday.
---
reason 2
There is a farm shop on the grounds where you can buy local delicacies.
---
reason 3
Whether you are travelling on your own or with your better half, you will be able to enjoy the authentic, peaceful charm of Gudon, an idyllic village still untouched by mass tourism.
---
reason 4
Edelweisshof offers family-friendly accommodation where you and your children can share a happy, care-free holiday.
---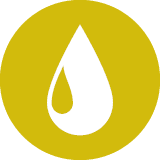 reason 5
There is a large whirlpool on the terrace for a little panoramic relaxation.
---
reason 6
Farm owner Georg runs a small bus company and is happy to offer shuttle services for groups of guests wishing to visit the many local attractions without using a car.
---
reason 7
Edelweisshof is home to a variety of farm animals and pets, such as cats and chickens; there's also a small fenced pond with frogs and different species of insects.
---
reason 8
We have a large fruit orchard and herb garden where you are welcome to pick your favourite produce. You can also lend a hand with the apple harvest to add a bucolic touch to your holiday experience.
---
reason 9
Gudon is a quiet, sunny hamlet near Bressanone/Brixen with excellent restaurants and a variety of shops.
---
reason 10
Spectacular walking areas and ski resorts are just a stone's throw away: from the Villnösstal valley to the Plose and from the Schlern area to the UNESCO heritage Dolomites, it is all at your fingertips!
---
Gudon
a year-round destination
The Eisacktal valley is worth a visit at any time of year. The spring and summer months are perfect for hiking and mountaineering. Autumn will seduce you with an explosion of warm hues and the tasty tradition of Törggelen, while winter offers endless opportunities for fun on the snow.
Conveniently located and beautifully furnished in local wood, our holiday apartments make a perfect starting point for exploring the area's natural landscapes.