Exploring the Eisacktal valley's
natural and cultural landscape
If you are after the perfect mix of nature, relaxation and sightseeing, the Edelweisshof holiday apartments are a great choice. Gudon/Gufidaun and the surrounding area offer plenty to suit every taste, whether you are a mountain enthusiast or a culture vulture.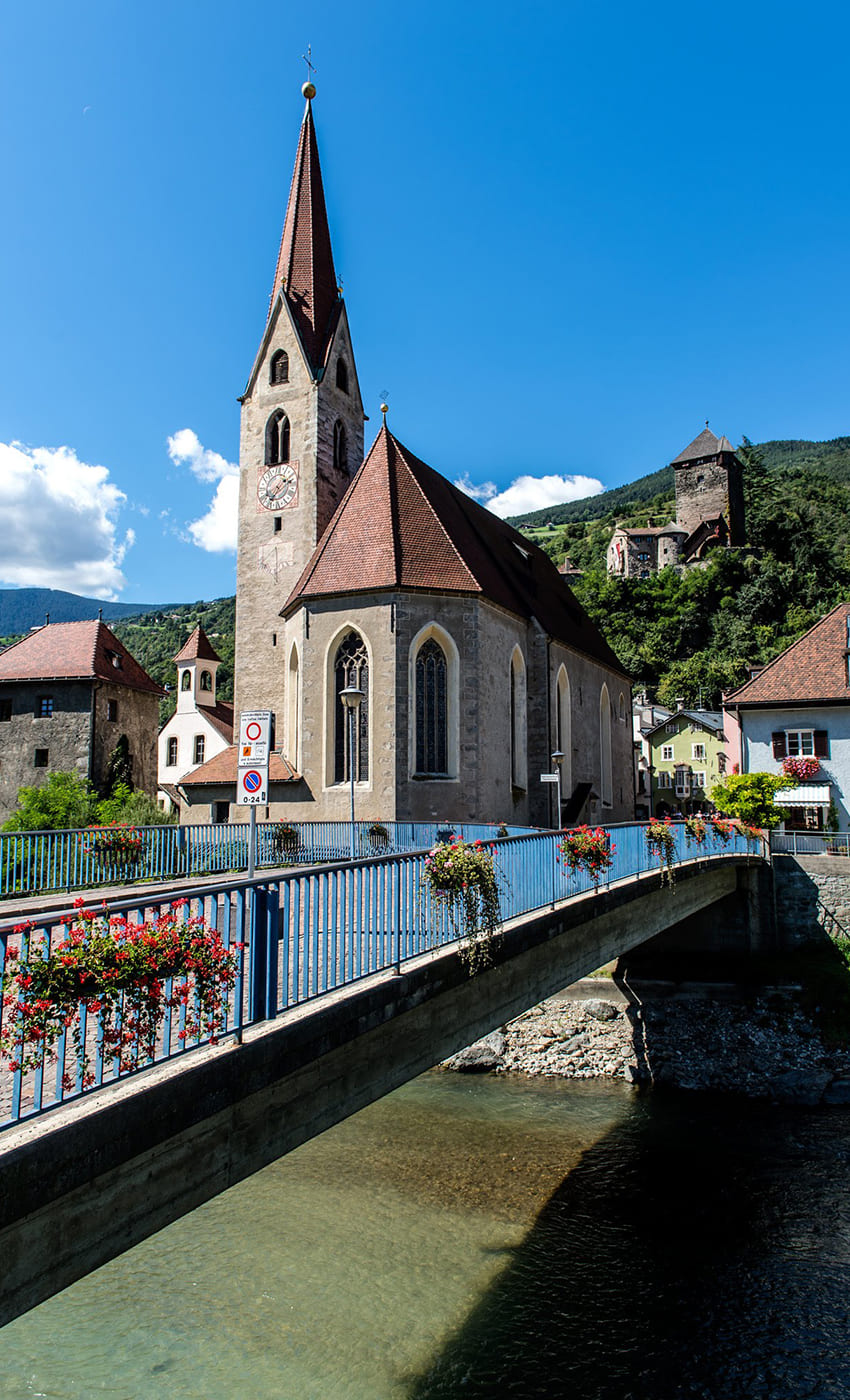 Distance to the main points of interest:
The nearest shop: 2-minute walk
Restaurant: 2-minute walk
ATM: 2-minute walk
Fish pond: 15-minute walk
Törggelen inn: 15-minute walk
Chiusa/Klausen: 7-minute drive
Swimming pool: 7-minute drive
The best ski & walking areas:

Villnöss valley: 15-minute drive
Grödental valley: 25-minute drive
Plose: 25-minute drive
South Tyrol is a land of spectacular landscapes and ancient traditions. If you are visiting us in the summer, you will have the best walking areas of the Eisacktal valley at your fingertips – including the Villnösstal and Grödental valleys, the Plose, and the Villanderer Alp.
In winter, the landscape turns into a snowy wonderland. The local ski areas attract throngs of winter sports fans with their manicured slopes and modern lift facilities, while during Advent the traditional Christmas Markets envelop young and old visitors alike in their magical atmosphere.
South Tyrol may be a small region, but it boasts a surprisingly rich cultural landscape. Have your pick of a variety of castles, manors, museums, churches and idyllic towns – there's plenty to discover all year round! You will also have the chance to connect with locals and learn about their proudly upheld traditions.